Clifton H. Troxell-Wingman for Lindbergh
Wingman to Col. Chrles Lindbergh on mission during which Lindbergh shot down a Japanese fighter plane
| | |
| --- | --- |
| | Related Pages: |
By Dorothy Troxell-Yonker: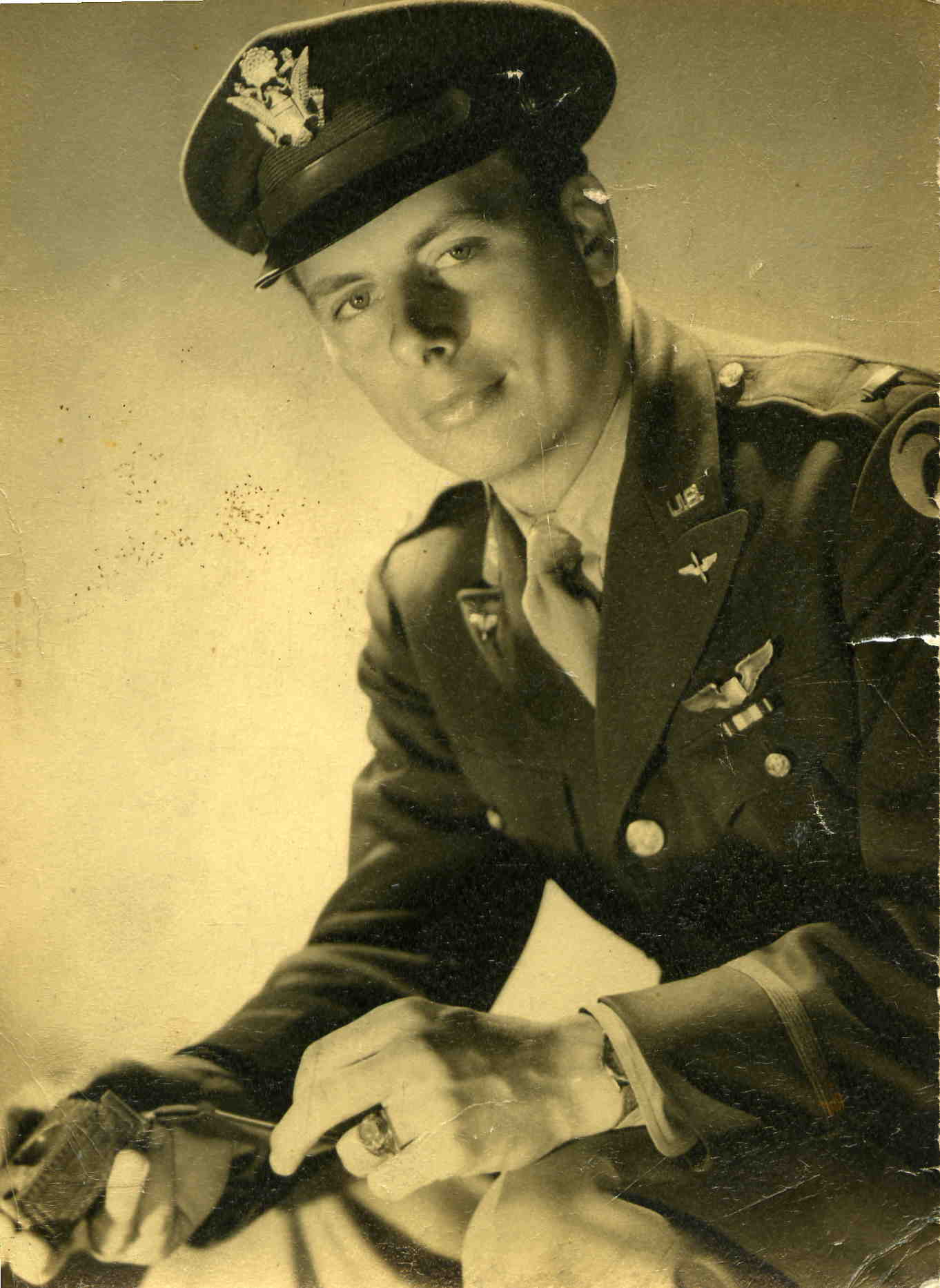 Clifton was born in Cleveland, Ohio graduating from Case School of Applied Science as an Engineer while employed at the Wolcott Company of Cleveland, Ohio. In 1941, he enlisted in the U. A.A.F. (then the US Army Air Force) and trained at Sikeston, MO and Randolph Field, Texas. He received his 'wings' on 12/12/1941 at Randolph (just after Pearl Harbor) Ten days later he was assigned to Austrailia to fly P-39s with the 35th Pursuit Squadron.
On 4/26/42, he shipped to New Guinea to escort C-47s carrying men and supplies, includinng General Douglas MacArthur. In the South Pacific Theater, he served as wingman for Charles A. Lindbergh and personally shot down a total of 5 Jap Zeros. He was dubbed "The Pied Piper of the South Pacific" by Time/Life Magazine for his method of downing the Zeros.
In April of 1946, Clifton retired from Air Force as a Lt. Col., and from 1946-1953, he was staff commander at Glendale AFB and then served in the reserves for 14 more years, while flying for a commercial airline out of San Francisco. He lived in Yucca Valley, CA in his retirement years.
Clifton's medals include a Silver Star, Distinguished Flying Cross w/ 2 oak leaf clusters, the Air Medal with 2 oak leaf clusters, a Legion of Merit, the Presidential Emblem, the American Defense Service Medal, American Campaign Medal, and Asian Pacific Campaign Medal. Dorothy Troxell-Yonker has replicas of the medals in her possession.
Email Copy from Dorothy Troxell-Yonker describing pictures listed below:
I am attaching Clifton's Obituary showing him with Lindbergh and telling about them downing two Japanese fighter planes. The newspaper is old and not the best copy but I think you can read it. I am also attaching a picture of them together in New Guinea (Lindbergh on the left) It's also not a real good picture and sent to me by Col. Ward Boyce of the American Fighter Aces Association.
Third, I am attaching a picture of Clifton with a plane which I believe was on a South Pactific Island. I believe he was shot down over Borneo but rescued.
Fourth, I am attaching Clifton in full uniform where he could pass for Lindbergh's twin. I was a child when Clifton was in the South Pacific and didn't fully appreciate his service to our country until it was too late. He married but had no children in California so when his wife died, all his awards and belongings were lost. I have replicas of his 14 medals here in my home sent to my by the National Military Records Center.
The picture I am referring to was displayed in full length at Wright Patterson Air Force Museum here in Dayton, Ohio when I was there about 5 years ago.
Click to Enlarge Thumbnail Images Below:
Thanks again. Dorothy Troxell-Yonker